---
Evolutionary Thought Through Time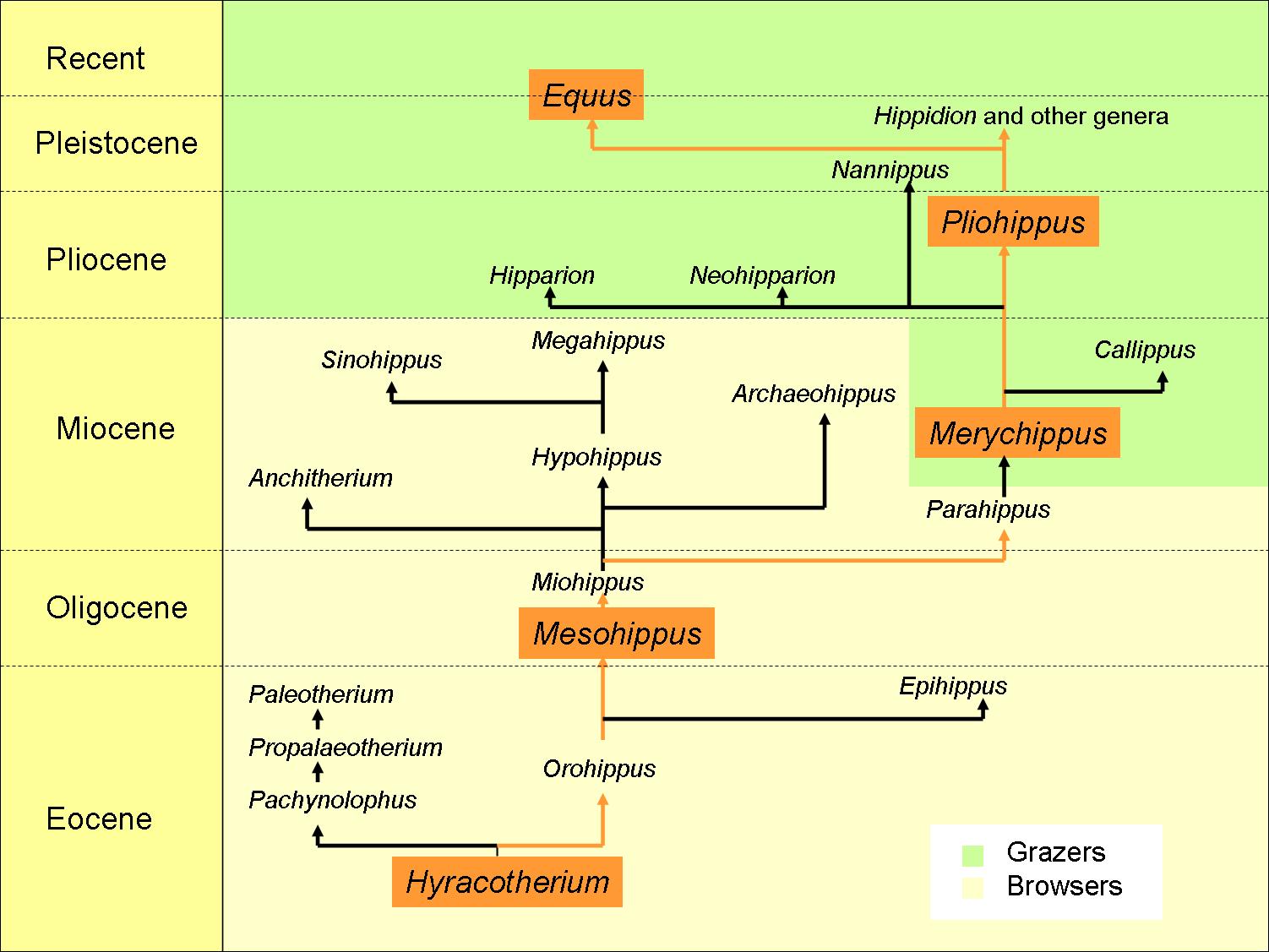 Equidae family tree showing how orthogenesis (orange path) can be interpreted from an incomplete fossil record.
Modified from Campbell & Reece 2002.
The family Equidae represents the most popularly known example of a linear evolutionary trend, toward larger size, longer legs, longer teeth, and fewer toes (Benton and Harper 1997). While this evolutionary view has been found to be false--the family tree of the horse family is more of a branching bush than a straight line (Gould 1987)--it continues to be supported and held as a "classic" example of
orthogenesis
outside the scientific community (MacFadden 1992, see Bourdelais 1997 for an example of the linear trend being taught as fact). The phylogenies of
Marsh
,
Matthew
, and
Simpson
, as well as a
currently accepted phylogeny
, will be reviewed here.
---