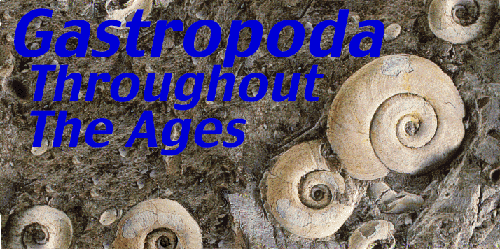 ---
T he Gastropoda, comprising the snails & slugs, are one of the 7 classes of Phylum Mollusca, which also includes the bivalves and cephalopods. This large and successful invertebrate group has managed to adapt to almost every environment; an estimated 105,000 survive in various forms worldwide. Although the vast majority are scavengers, some act as parasites (the shelless parenteroxenos doglieli - the longest gastropods at up to 130 cm - lives only as a parasite inside sea cucumbers). Some are now predators, and some species, like (such as the familiar helix aspersa ) are raised as food by humans. The gastropods (Latin for "stomach-footed") are classified into 3 subclasses:

Prosobranchs - mostly marine snails, some freshwater and terrestrial species. Fairly primitive forms, many with an operculum.
Opisthobranchs - the sea slugs, some sea snails. Hermaphroditic, with the shell often internalized or lost.
Pulmonates - mostly land snails and slugs, but some freshwater and marine species exist. Hermaphroditic, often with a more advanced and concentrated nervous system.




Use the buttons below to navigate to the next page, or skip to any other section.

---