Excavation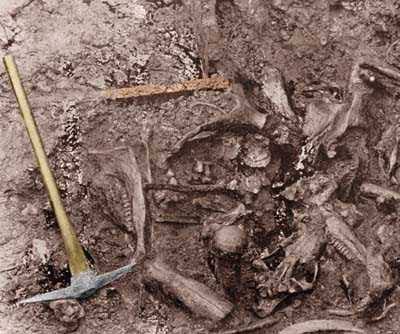 Large fossils are separated from the sediment.
The sediment is boiled in a solvent to remove the asphalt (result is a mixture of sand, pebbles and pieces of larger fossils.
All the fossils are cleaned, repaired, sorted, identified and labelled.
Small / Fragile specimens are cleaned in ultrasonic baths.
Large fossils are hand cleaned using dental tools to remove asphalt.
The identification of the fossils is accomplished by comparison against vast archives of other reovered fossils from the La Brea area.
Each fossil is catalogued and given an individual number.