Fossil Record 5
---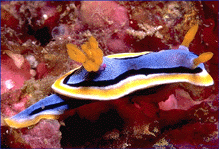 Figure 18. It may only be guessed as to the level of specialization or advancement land and sea slugs, like this one, have attained in the past.
The gastropoda, like many other classes, were affected by the great extinction at the end of the Permian and Cretaceous. The fossil record shows that many groups like the Bellerophrons achieved first greatness, then disappeared. What the record does not say much about, however, is anything about the genesis and development of many soft-bodied gastropods like the nudibranchs.
Figure 19: An Alabaster dirona (Dirona albolineata ) Nudibranch, living in Georgia Straight near Vancouver Island, British Columbia. Relatively little is known about the evolutionary history of soft-bodied gastopods like slugs and nudibranchs; due to their lack of physical preservability, few if any show up in the fossil record.
---