THREE EOCENE FOSSIL FORESTS
---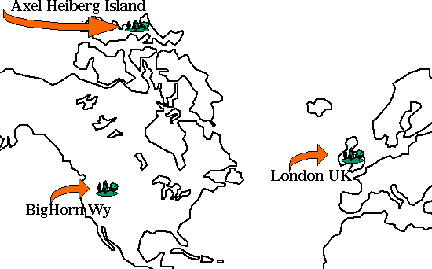 ---
Three examples of what the climate was like at this time come from:
Canada's Arctic (AXEL HEIBERG ISLAND)
Northwestern USA (BIGHORN BASIN WY)
The UK (LONDON)
---
The fossil forest that intersted me the most are from Axel Heiberg Island. That portion of this "exhibit" contains the most information. Please visit it first.
---