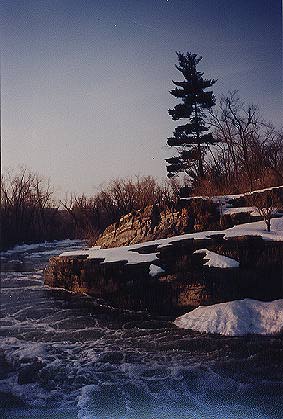 Paleoecology and Stratigraphy of the Ottawa Area, Ontario, Canada
by M. Angelique Constantinou

---

This is a photo taken at the base of the Hogs Back Falls in Ottawa, Ontario, Canada. It displays the sedimentary layering reflecting the Ordovician deposition of sediment.
Click on the photo or here for more information about the paleoecology and stratigraphy of the Ottawa area.

Back to Hooper Virtual Museum.