Controversy with the ancient bird:
IF THIS WAS A BIRD, COULD IT FLY?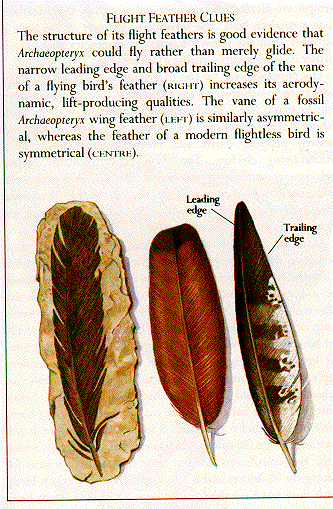 Scientific studies have shown that the flight feathers of the ancient bird are as strongly curved as those of modern birds. The structure and alignment of the feathers suggest that the bird could fly, just as well as modern birds.
But there are many theories, and facts that go against this example:

The pectoral muscles were too small for powered flight.

The long bony tail may have been aerodynamically inefficient.

The wrist structure is incompatible with the execution of the flapping motion.


---