M O R P H O L O G Y
---
Structure and Sculpturing

The structure of the grain is defined by the form and arrangement of the exine inside the tectum.

On the other hand, the term sculpturing reflects the external features of the grain. The figure below contrasts both terms and shows different examples of each.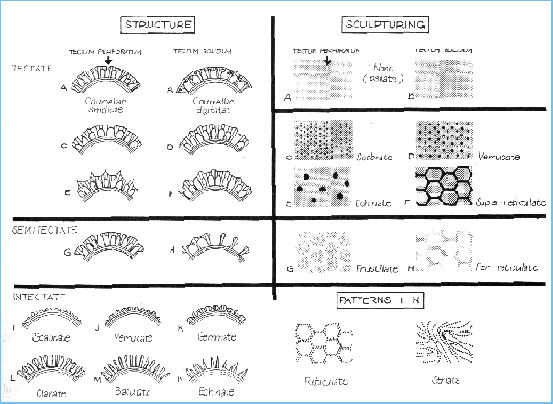 Main types of structure (left) and sculpturing (right)
The sculpturing of the pollen grain is generally a fairly constant character and, in most cases, helps as a means of recognition, but is usually unsatisfactory for identification or analytical description.
---